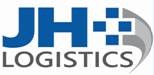 JH LOGISTICS
JH Logistics is looking for a highly motivated and reliable candidate who wants to grow up with our company at both entry & experienced level.

* OPENINGS
► FREIGHT FORWARDING IMPORT-EXPORT OPERATOR
​
* ABOUT THE COMPANY
JH LOGISTICS has been leading the freight forwarding industry in Southern California through the United States, Korea, China, Taiwan, Cambodia, India and more area. Starting in 1999 from San Francisco, JH Logistics has LA HQ office, Chicago, New York, Canada as branch office. We have oriented better quality broader service network throughout overseas as well as U. S. A.
* ESSENTIAL JOB FUNCTIONS
• Correspond with customer and overseas agent to process shipping orders by e-mail, phone
•
​
Data Entry, Document processing, Customs processing
•
​
Tracking, tracing and updating status of shipments as Daily Procedures
• ​Contact airlines, steamship company, port terminal and trucking company to process shipping service
* QUALIFICATION
• ​Preferred experience in freight forwarding experience but non-experience acceptable
•
​
Must be bilingual (Korean & English)
•
​
Chinese Communication Skill Plus
•
​
Must be eligible to work in the United State
• ​Basic Computer Skills
* EMPLOY BENEFITS
• ​​Competitive Salary Plus Performance bonus
• ​​Health Insurance
• ​​Dental & Vision & Life Insurance
• ​​Paid Vacation & Sick Leave
• ​​Lunch Provided
• ​​401 K Plan​
* LOCATION
• ​2111 S. Acacia Court, Compton, CA 90220
* CONTACT
• ​Send Resume to nicolebhang@jhli.com & sbnoh@jhli.com
​